Whether it's for professional woodworking, carpentry, or DIY works, if you ask a professional to list the top 5 tools to handle repair shop works efficiently and conveniently, without having an air reciprocating saw, the list would have been incomplete. When you need to cut through delicate metal and aluminum without spending an overwhelming amount of money, this type of saw comes great handy.
As it's something that you will use on a regular basis, you want to make sure you get the best air reciprocating saw. Buying a wrong one can ruin your projects and make your investment worthless.
So, likewise most electrical tools and equipment, you need to make sure you do some research to have knowledge about the one you want to buy and decide which one is ideal for your requirements.
As you have made this far, you no longer have to do further research. This article includes top reciprocating saws that you can rely on, and provide you useful information to evaluate different saws to select the right one.
Also Read: Reciprocating Saw Vs Jigsaw: Which One You Should Pick?
What is an Air Saw?
When it's about cutting wood and other solid materials using handheld or tabletop tools, saws come first in our mind. Among different types of saw, air reciprocating is a tool that generates pneumatic motion through an air compressor to make the blade move back and forth.
Reciprocating saws are primarily used for auto repairing purposes. These are specially made saws with a vibration reduction mechanism, as dealing with metal generates vibration which isn't something your hands like.
Compared to an electrically powered reciprocating saw, an air one feels much lightweight in hand as it doesn't have any electric motor.
Most of these professional air saws work at 90 PSI and run about 5,000 strokes per minute. With such power, the tool easily cuts through sheet metal without much effort.
7 Best Air Reciprocating Saw Reviews with Comparison Table
---
Now let us review the selected air reciprocating saws in detail to make your understanding and decision easier:
1. Ingersoll Rand 429 – Best Overall
The first product on the list is from Ingersoll, a well-reputable tools manufacturing company among professionals. Some special features, great cutting performance, and convenient user experience are the reasons why Rand 429 is in the top position.
Whether you want to cut through curved or flat surfaces, the saw will perform great on both. Its high-speed steel cutting blade delivers 10,000 strokes per minute to handle your cutting projects with great efficiency.
For convenient usability, the manufacturer implemented an impressive lock-out lever feature that prevents accidental throttle operation that assures you of safe operation. When the lever is released, its spring-loaded latch resets to make it a safe to use tool even if this is the first time that you are using a saw.
You can create intricate shapes as well as radius curves using the saw. Apart from wood, the saw allows you to cut through sheet metal, aluminum, fiberglass, composite materials, and plastics with great results.
So, no matter what your worksite requires you to do regarding cutting and stuff, Rand 429 can pretty much handle them all. Apart from DIYers, professionals will also find the tool to be great effective for versatile cutting purposes.
Unlike convenient air saws, this one doesn't generate much vibration that causes fatigue. So, you can use the tool for auto body repair, exhaust, muffler, and sun proof installations with great efficiency.
Inside the package, you will get six cutting blades, two hex wrenches, and of course the air saw itself.
Great versatility

Able to handle different material

High-speed cutting blade

Quite less vibration

Prevents accidental throttle

Durable and long-lasting blade

Well built tool
CFM consumption isn't much efficient

Changing blade is a hassle work
---
2. Astro Pneumatic Tool 930 Air Body Saber Saw
Weighing a little over 1.7lbs. This is a great lightweight air saw for professionals as well as DIY enthusiasts. If you want a comfortable to hold pneumatic saw to work for extended periods, consider getting this one, it would be worth spending every penny.
Even though the saw is lightweight, it doesn't compromise when it comes to cutting performance. With a blade of 24 teeth per inch, the saw is perfect for repair muffler shops as well as professional exhaust works. You can cut both tight radius curves and intricate shapes on both curved and flat surfaces with minimal effort. As the blade guide is adjustable, you are assured about its longevity as well.
The blade is able to deliver 9000BPM strokes per minute and cut steel of 1.6mm thickness. Whether your works require to cut through aluminum, sheet metal, fiberglass, or other similar materials, you will find the saw to be more than enough to handle such tasks.
Regardless of what material the blade runs through, it will get you great cutting results without much wear causing the blade. Within a few seconds, you will be able to cut through materials without much effort.
With an average air consumption of 4 CFM, this air reciprocating saw is very energy efficient. The pressure this saw delivers, stays pretty much constant all the time while operation. Without any cutting out or air leaking, the blade also stays well-engaged throughout cutting sessions.
Unlike cheaper saws, the motor on this one is relatively quieter, yet rotates much faster. If you previously used any cheaper one, you will experience its great efficient cutting performance first hand.
Great cutting performance

Lightweight tool

Low CFM consumption

Cuts through various materials

Able to create variety of shapes on surfaces

Durable blade
Not as smooth as professional ones

Doesn't have vibration reduction mechanism
---
3. NEIKO 30065A Air Inlet Pneumatic Air Saber Body Saw
When your works require a professional air reciprocating saw, you must make sure that the tool is worthy of handling tough cutting tasks. Made of high-quality aircraft grade aluminum, this one from Neiko is one of those air saws that is perfect for professional workloads.
The manufacturer designed the machine to deliver high speed cutting performance be it sheet metal, aluminum, fiberglass, or plastic. If you run an auto body repair, exhaust work, or muffler shop, this tool will come great handy for cutting these materials.
For great experience, this air powered reciprocating saw features rubber soft-grip on its handle for you to provide comfortable hold. Even if your workloads require you to operate the tool for prolonged periods, it will not make you feel uncomfortable whatsoever. As the saw weighs around 1.5lbs. hopefully you will not have to go through any fatigue issue as well.
As I have mentioned earlier, the tools can cut through a wide variety of materials. Not only that, you can cut tight radius curves as well as intricate shapes as per your cutting projects require.
What's more on this saw is, it features lever throttle that allows you to control the tool more conveniently. When precision and more delicate cuts are the things that your projects demand, you can rely on this feature of the tool.
With 10mm stroke length, the blade can rotate up to 10,000 RPM, resulting in more effective and efficient cutting on materials. The overall air consumption is more or less 6 CFM.
Pros:
High-speed metal cutting air saw
Made of high-grade aluminum
Comfortable to hold
Durable blade
Cuts on various materials in different shapes
Convenient usability
Cons:
The blade requires frequent tightening
Relatively slow cutting on thicker materials
Great cutting performance

Lightweight tool

Low CFM consumption

Cuts through various materials

Able to create variety of shapes on surfaces

Durable blade
Not as smooth as professional ones

Doesn't have vibration reduction mechanism
---
4. Ingersoll Rand 529 Low Vibration Reciprocating Air Saw
When you are tight on budget, but need a decently performing reciprocating air saw without compromising much for its performance, Ingersoll Rand 529 can be an ideal air powered reciprocating saw that you can buy.
The design of this tool is for a comfortable user experience for prolonged periods. You will feel quite comfortable holding the saw due to its ergonomic design. When your projects require you to cut through tight spaces, the saw can handle the tasks like a breeze.
Featuring a guide for the well-being of the blade, you can expect the blade to the last longer regardless of your intensity of material cutting. It cuts through materials really well even after a few months of usage or even more.
Most air saws on the list cut through aluminum, sheet metal, plastic, and fiberglass quite well. This is not an expectation for this tool. No matter whether the surface is flat or curved, the saw will allow you to cut intricate patterns conveniently whenever your projects demand.
You cannot expect vibration reduction feature on this saw as it's priced relatively low. Surprisingly, you will not feel much vibration while using the saw. It pretty much delivers zero vibration while cutting through materials. The tool is pretty smooth while operating, and generates low noise compared to other tools within this price range.
Another impressive factor about this tool is that the saw consumps quite low CFM. So, being an energy efficient air saw, it pretty much delivers all the power that you need to handle professional workloads.
Pros:
Decent performance
Low in noise, minimum vibration
Smooth operation
Long blade life
Comfortable to hold ergonomic design
Prevents accidental throttle operation
Cons:
Takes relatively longer to cut
Performance seems to drop after a few months
5. Berkling Tools 7102 Compact Low Vibration Air Saw
For occasional DIYers, buying a reciprocating air saw can be a bit overwhelming considering how much they have to spend for occasional use purposes. For such cases, an easy to use air saw or air file saw kit like this one is a much more cost efficient and convenient option to go with.
For light-duty cut through projects, you can rely on this air saw. The package also includes a set of air files to provide a great finishing touch on various materials.
Whether your DIY projects require you to take care of cutting, grinding, deburring, rust removal and more tasks, the air saw will be more than enough to handle such workloads.
Weighs only 0.9lbs. this is the most lightweight pneumatic air tool that you can buy within this price range. Its super ergonomic handle features a rubber grip that feels excellent in hands and much comfortable even for working extended periods. Unlike cheaper ones, the vibration is super low in this tool. When you use the tool, you will not be disturbed by its noise as it generates a low noise compared to other tools.
With 9500 strokes per minute, the tool allows you to cut through sheet metal of 0.12 inches thickness. To keep it convenient to work with, there is an adjustable rear exhaust that directs the air away from your work area. Thus, your workpiece will be cleaned while cutting.
The saw also features a safety trigger that prevents accidental start ups. With an average air consumption of 3.6 CFM, this one stands out to be one of the most economic air tools on the list.
Pros:
Versatile and compact air powered saw
Comes with a set of files
Ergonomic handle
Safety trigger
Low vibration and noise
Great value for money
Cons:
Low powered air saw
Cuts pretty slow
6. OEMTOOLS 24409 Heavy Duty Reciprocating Air Saw
It's quite difficult to find the reciprocating saw within a budget price tag. This one from OEM tools is one of those air saws that come with top specs, perform quite well without costing much.
Compared to other air tools on the list, the tool consumps a pretty low amount of air. With only 1.7 CFM, you are assured about its economical air compressor requirement.
This saw got all the power you will need to cut through, even sheet metal. With its 9000 strokes per minute, the tool delivers high-speed cutting performance that suits automotive body repair as well as other professional mufflers, exhaust, and other works.
When you need precision cutting, the tool doesn't seem to disappoint as well. Apart from aluminum and sheet metal, it can cut through fiberglass, sheetrock, wood, and other materials where precise and delicate cutting is something you need to ensure.
As the overall construction of the tool weighs only 1.5lbs. it's extremely lightweight to work with. You will not experience fatigue issues while using it for prolonged hours. The blade can access and effectively cut through areas that are tough to reach. While cutting, the machine generates minimum vibration which is a huge benefit considering the price it requires you to pay.
Safety is where its performance and convenient user experience meet. The air saw features a built-in safety trigger lock to assure your safety. Its blade guard makes sure the blade doesn't get damaged after a few months of usage.
Pros:
Cuts through variety of materials
Low-profile yet powerful air tool
Handles delicate and precise cuts well
Long lasting blade
Lightweight and low in vibration
Cons:
Difficult to change the blade
7. Chicago Pneumatic CP7901 Super Duty Reciprocating Air Saw
Just because this pneumatic reciprocating saw comes last, don't underestimate its power and efficiency. This model from the manufacturer Chicago can provide exceptional value with performance, durability, and user comfort while using the tool.
To ensure your cutting precision, it features an adjustable guide that stabilizes the blade. So, you get much better flexibility while setting the cutting depth. Also, the durability as well as reliability of the blade is up to the mark. To prevent accidental startups, the manufacturer implemented lock off throttle protection.
No matter if your professional workshop or automotive repair shop regularly has to deal with aluminum, fiberglass, plastic, wood, or 16 gauge sheet metal, you will find the air saw to be more than enough to handle most tasks. With 10,000 strokes per minute, cutting through thicker materials will be much more convenient and relatively effortless.
Weigh only 1.9lbs. You are assured about comfortability while using the tool. Its ergonomically designed body feels much comfortable to hold and work with. Working for prolonged hours will not cause fatigue and other hazards whatsoever. Compared to cheaper tools, the vibration on the saw is quite less. Also, the noise is decent, not too loud, not too quiet; ideal for a professional work environment.
Pros:
Powerful heavy-duty pneumatic air saw
Efficiently cuts various materials
Ergonomic design for comfort
Prevents accidental start ups
Less vibration and noise
Helps to cut precisely
Cons:
Buying Guide for Selecting The Best Air Reciprocating Saw
Before you make the final decision, it would be better to keep a few things in mind to make sure you get the best air reciprocating saw that meets all your requirements.
Cutting Speed:
You want to get an air saw to cut through different materials. So, no matter how fancy and featureful an air saw is, if it doesn't perform well when it comes to cut workpieces, your money will go in vain.
Cutting speed also reflects how powerful a saw is. There are two things that determine the cutting performance; the stroke speed and length of the stroke.
Any air saw with 8,000-9,000 stroke speed will get most mid-duty cutting tasks quite well. If you are to handle heavy-duty cutting projects, consider getting a saw with at least 10,000 strokes per minute.
As far as cutting length is concerned, an air reciprocating saw that can cut 2mm deep, is considered as a heavy-duty tool. Going with a 1.5mm one will get you some decent cutting jobs as well.
Variable Speed Control:
Personally I found having a variable speed trigger to be quite beneficial when it comes to handling projects that require precision. You can adjust the speed as per the tasks require, and don't overdo anything. No need of pushing your tool to its limit every time when you deal with different types of workpieces of different thicknesses.
Blade:
Most reciprocating air saws come with a pre-attached blade so that you can cut through materials out of the box. Even though the blade is something that you can change and replace anytime, the pre-attached one should be up to the mark so that it performs decently for initial periods.
Blade Changing:
The blade on an air saw is a bit fragile; thus, you might end up breaking its blade while changing it.
You need to look for a model that doesn't complicate this blade changing thing. Many manufacturers make air saws with being able to change the blade as fast as possible. Older models require some tools and thresholds that average people don't have.
If you are a professional or serious DIYer, don't overlook this particular factor while buying. Changing the blade should be flawless on your air saw no matter what.
Design:
As this is a tool that you probably will be holding for a long time while working, if the design isn't comfortable for the user to hold, it wouldn't be worth spending the money on. Therefore, go for a reciprocating air saw that has an ergonomic handle, which is comfortable to hold for longer periods.
If the saw is constructed with rubber and foam or other soft material, you will feel much less vibration, which is an important factor for you to comfortably operate the tool. Otherwise, fatigue issue is something that you will have to experience while working.
Durability:
No matter what's your budget, you don't want to spend on another reciprocating saw after one or two months. Therefore, make sure you are buying an overall good quality saw. The construction needs to be sturdy enough to last longer. The best reciprocating air saw would be made of aluminum without a doubt. If money isn't the issue, consider investing in an aluminum made saw to get long lasting service.
Weight:
Again, this has to do with the overall user convenience and usability of the tool. One of the reasons why people go for a reciprocating saw is due to the portability factor. As these saws are much lighter than the traditional saws, users can easily reach tight areas and work for prolonged hours.
If you have to work for a long time, make sure you get a lightweight air saw for your convenience. Don't make it stressful for you to use the saw. For occasional DIY purposes, a bit heavier saw will not cause much issue for you.
Must Have Features
| Properties | Must-have Features |
| --- | --- |
| Cutting speed: | More than 8,000 strokes per minute |
| Cutting length: | More than 1.5mm |
| Easy to change blade: | Yes |
| Ergonomic Build: | Yes |
| Reduced Vibration: | Yes |
Frequently Asked Questions
Are reciprocating saws dangerous?
Likewise the rest of the other saw types, a reciprocating saw possesses potential danger if not handled with care and caution. Apart from unintentional conducts with the blade, if the blade is pulled out of the cut while it's moving, the blade can kick back towards the user, and cause severe injury.
Can you use a reciprocating saw to cut wood?
Being one of the most versatile saws, reciprocating saws can cut wood without any issue apart from more tough materials. However, you need to use a proper blade for cutting wood and branches. Consider using a pruning blade to cut more effectively.
Can I use a reciprocating saw to cut tree limbs?
Cutting tree limbs using a reciprocating saw with a pruning blade will go smooth and easy compared to a standard blade.
Can you use a reciprocating saw to cut PVC pipe?
If the blade is long enough, and you know how to cut through PVC pipes, you are good to go using a reciprocating saw. Using a wood-cutting blade with 10 teeth per inch seems to result quite well when it comes to cut through plastic materials.
Can you cut 2×4 with reciprocating saw?
It's somehow manageable to cut through 2×4 stocks or wood pieces using a reciprocating saw with a blade of higher number of teeth. However, the finish will not be much smooth similar to using a circular saw.
Conclusion
Investing in the best air reciprocating saw would provide you easy access to tight areas, great cutting performance on various materials, ergonomic and comfortable user experience, and also great durability. If these aspects don't match in an air saw, you better not go for the product.
Time to time, you might need to change the blade. For cutting versatile materials, make sure you use the right blade for a particular material to make cuts more effectively.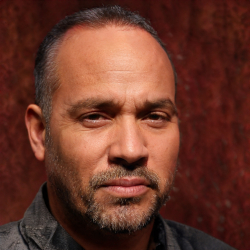 Latest posts by John Mandich
(see all)