Portable table saws, also known as job site table saws, are the most widely used power tools for contractors and carpenters. Even though these are compact table saws, they are loaded with features. For this article, we will be specifically looking at 10-inch corded table saws.
I know a lot of carpenters that don't work in the shop exclusively because most of the time, they are out on the job site. This means they will have to take their table saw with them. Now, there are about dozens of table-saw manufacturers that have more than one offering.
How Do You Use A Table Saw? | Safety Tips For First Time Woodworkers
So, how do you know which one is the best portable saw? Well, there are a lot of factors that come into play. The purpose of this guide is to narrow down your search and give you a list of some of the best jobsite table saws on the market.
Don't worry; we have done the research. These portable jobsite table saws are amazingly versatile that can produce miter cuts, crosscuts, and rip cuts with ease. These are just some of the basic cuts. These portable saws can do much more.
In short, all of these table saws cut really well. However, there are other features, such as assembly, ergonomics, build quality and portability that can make a huge difference.
After the portable table saw reviews, there will be a separate section where I will go through all the key features that you should look for in a portable jobsite table saw.
Best Portable Table saws : Our Picks at a Glance
---
Top 7 Best Portable Table Saw Reviews
At every price point, you will see a plethora of options available that can really confuse new woodworkers. Fret not; we have handpicked some of the best portable table saws on the market to help you find the right saw for your job.
Best Rated Portable Table Saw
Starting off our list with the DWE791RS jobsite table saw from DeWalt. Now, we all know that DeWalt makes some of the best power tools that are widely used by professional carpenters, woodworkers, and DIYers all over the world. The DeWalt jobsite table saw has a lightweight and compact design with some serious power.
It is designed to be easily transported from one place to another. The unique rolling stand design allows for easy setup and breakdown. In addition to that, this compact table saw offers excellent stability with its sturdy metal legs. Speaking of stability, you can buy this table saw with or without the stand.
If this is your first table saw purchase, it's better to use the stand since it has a heavy-duty tube steel construction. You will get all the strength and stability you need for a safer operation on the jobsite. As for the table saw itself, it has a maximum rip capacity of 24.5-inches to the right side of the blade.
Another cool feature that you will absolutely love is the rack and pinion telescoping rail system. This makes fence adjustments accurate, smooth, and fast. Once you get used to it, you will never want to use any other 10-inch jobsite table saw. This table saw also provides convenient on-board storage of all the tools.
You will know exactly where all the accessories are, making them easily accessible. Compared to the previous DeWalt table saw, this allows you to cut larger material without sacrificing stability or portability. It also features a quick and easy installation of the guarding system thanks to its modular guard design.
Pros
New roll-cage frame to withstand tough jobsite conditions

Compact & lightweight design transportation and storage

24.5 inches of maximum rip cutting capacity

Powered by a 15 Amp, 5800 RPM motor

Easy, on-the-go fence adjustment system
Cons
Only suitable for general home use
---
Up next, we have one of the best affordable compact 10-inch table saw from SKIL. This is a great beginner, DIYer, and prosumer table saw that is ideal for tackling bigger projects in and around the workshop. This 15-amp, 10-inch table saw has a couple of features that had us fired up about this.
It has features that you are used to seeing on more high-end table saws, but SKIL found a way to integrate them into this tool. The SKIL 3410-02 has a 25.5-inch rip capacity that allows the cutting of medium to large hardwood materials. Also, the folding stand is integrated.
That means you won't have to buy additional stands with this table saw. However, this isn't a rolling stand. The coolest part is that after you buy this saw, you won't have to buy a stand. Powering this table saw is a 15-amp motor which produces 5000 no-load RPM. It is enough to rip through all varieties of wood.
I really like the fine adjustment calibration feature of this saw. This allows for quick and easy adjustment between the miter gauge slot and the blade without using any tools. For easy cleanup, it features a dust port elbow that redirects all the sawdust to a specific container.
Another cool feature that I really appreciate is the rack and pinion fence rails. This is the same as the one you have already seen on the DeWalt table saw. Now, SKIL table saws are implementing this feature. This makes the adjustments so much quicker and easier and ensures fast and accurate cuts.
Pros
Self-aligning rip fence with EZ view system

The 3-1/2-inch cut height for cutting thicker woods

Integrated heavy-duty steel folding stand

A 15-amp motor with a no-load RPM of 5000

Large 25.5-inch rip cut capacity
Cons
Good for beginners and DIYers only
---
What sets this saw apart from the rest of the table saw on this list is the worm drive technology. At this price point, the main competitor is the DeWalt's 8.25″ table saw, which also offers a similar performance. Now, if you are a DeWalt fan, you can easily go with this one too. In fact, it's a bit better.
If you are considering this saw, then, by all means, go with this one. What sold me on this table saw is the fact that it can use a dado blade, which the DeWalt cannot. Also, in terms of performance, this worm drive table saw does not disappoint at all. It is simply one of the best jobsite table saws on the market.
Swap the stock blade for a Diablo 40 tooth, and you will be ripping through plywoods and leaving a cut cleaner than factory edges. It also has a built-in dust port that doesn't require any adapter. Simply plug in the 2-1/4″ hose of your Shop-Vac directly into the saw, and it will capture all of the sawdust.
It also has various onboard storage spots for all your accessories. This compact powerhouse of a table saw is created for jobsite productivity. The 8-1/4-inch portable table saw provides you the power of the legendary worm drive technology in a compact, easy to carry form factor.
It has a max rip capacity of 25-inch and features a 2-5/8-inch depth of cut. Although it has a lightweight and compact footprint, the saw body has an all-metal construction that gives it the toughness and durability it needs to stand up to jobsite abuse. It also features the rack and pinion system.
Pros
Portable worm drive table saw with stellar power

All-metal construction for jobsite durability

Lightweight and compact footprint for easy carry

Quick and smooth fence adjustments

Large rip cut capacity
Cons
---
The Hitachi C10RJ is a 10-inch jobsite table saw that is powered by a 15-amp powerful motor. The motor on this table saw is capable of producing 4500 RPM that can easily take care of the toughest of ripping applications. Now, you might get confused about the naming scheme. Let me tell you why.
Hitachi renamed all their power tools, including this one, to Metabo HPT. It's literally the same brand with just a name change. As for the table saw, it uses a direct drive motor that features a soft start function. This reduces the recoil at the startup, along with the noise.
This jobsite table saw features a fold and roll stand. It's the ideal table saw for jobsites that can easily make crosscuts, rip longer, and cut dados. That's right, just like the previous table saw on this list, this too can use dado blades. It also features an electric blade that halts the rotation of the saw blade in seconds.
For additional jobsite safety, it features zero voltage restart protection to prevent the saw from restarting if the power is cut off during operation. The table saw has outfeed support for additional material support. The telescopic table extension is on the right that can support a max of 35-inch rip capacity.
When set on the left, it is 22-inches for maximum flexibility. It also supports a 0 – 45-degree bevel angle. This table saw is also equipped with a miter gauge with adjustable positive stops. It also features overload protection with automatic shutoff. In short, this is a good choice for jobsite carpenters.
Pros
Durable fold and roll stand that is also highly stable

Emergency shutoff switch for additional safety

Supports dado blade sets

35-inch ripping capacity on the right and 22-inch on the left

Powered by a direct drive universal motor
Cons
There are scopes of improvement in quality control
---
Best Contractor Table Saw
Next up, we have a contractor table saw brought to you by Makita that is powerful and also versatile. For accurate cuts, the Makita 2705 comes with a precision machined tabletop that is perfect for use on the go or in the shop. Along with its 15-amp motor and large capacity, it has a bunch of features packed in.
This table saw combines ease-of-use features and a range of conveniences that make it one of the best portable saws for a range of professional applications. The 15-amp motor can deliver 4800 RPM that can easily rip through hard materials. For safety purposes, it also features an electric brake.
The 2705 table saw can be used on the benchtop or can be used as a table saw for the job site. You will have to buy a separate stand for this. Now, the design of this saw is ideal for furniture makers, remodelers, flooring and decking contractors, cabinet installers, finish carpenters as well as general contractors.
Some of its key features are accuracy, performance, precision, and speed that make it the best-in-class 10 in. table saw. It allows for quick and accurate adjustments and greater cutting capacity. Thanks to the smooth action rip fence slides, you can easily rip 4×8 sheets of plywood with this tool.
With this saw, you can make accurate cuts right out of the box. Additional features such as blade guard design, release lever, riving knife, stowable anti-kickback pawls are also present. Since it is from Makita, you will get complete customer support and a wide range of available spare parts.
Pros
Tool-less blade guard system with adjustable side guards

Powerful and versatile table saw ideal for a range of applications

Precision machined table top that remains true and flat

It can be used for cutting right out of the box

Smooth gliding rip fence slides for easy adjustments
Cons
All metal table saw which makes it a bit heavy
---
Best Portable Jobsite Table Saw
No matter where your jobsite is, you can easily bring along this compact 10-inch Bosch table saw with you. It has a balanced one-handed carry handle, which makes it very easy to move the table saw around. The compact design makes it the ultimate portable jobsite table saw on the market.
The new GTS1031 portable jobsite table saw from Bosch is ideal for installers, remodelers, and general carpenters. It combines professional performance with unprecedented portability and durability to create the ultimate easy-to-carry table saw that is not only easy to move but also easy to carry.
This table saw can be a great alternative to larger and heavier table saws. This lightweight and compact table saw come with a machined aluminum tabletop that stays true and flat. Also, the rugged all-metal base is nearly indestructible. This tool can easily withstand the tough abuse of jobsites.
Powering this 10-inch table saw is a 4HP motor, which is capable of producing 5000 no-load RPM. This saw has an 18-inch rip capacity on the right and 7.75-inch on the left. Even though it is a compact saw, it can deliver professional power that can handle any application.
The soft-grip handle is perfectly ergonomic that allows one-handed portability. This allows you to easily take a capable, tough, and reliable table saw wherever you need it. And when it is time to work, it takes only about a minute to set it up and start cutting.
Pros
Engineered for convenience and productivity

Features Bosch modular smart blade guard system

Ergonomic and soft-grip handle

Convenient onboard storage for accessories

All-steel rugged body
Cons
It doesn't come with a stand
---
Best Non-portable Compact Table Saw
This is a professional cabinet saw that features SAWSTOP's patented safety system with industry-leading performance and quality. The SAWSTOP 10-inch professional cabinet saw is ideal for small shop professionals and avid hobbyists. This saw has unmatched safety and dust collection system.
In addition to that, this professional cabinet saw also offers a host of other features, including durability, precision engineering, and convenience. Combine all that you have got the best portable jobsite table saw to get the job done. This saw offers three fence and rail choices to fit both the cutting needs and the size of your shop.
It has a rip capacity of 30-inch, which is matched up with the strong and nimble premium fence. When it comes to accurate cutting, a good fence is essential, and this saw offers three of them. This table saw also features SAWSTOP's famous T-glide fence. This fence is made using heavy-gauge steel.
This makes it rigid and accurate. It also features a magnified indicator lens that makes it very easy to see the measurements. This saw also offers a couple of mobility choices. First of all, it has a fully welded quarter-inch steel construction along with high-grade wheels and casters.
It also allows for one-foot operation. Even with the 52-inch extension table, the professional mobile base of this table saw makes it very easy to maneuver. Now, keep in mind that this is an expensive saw designed to be used by professionals only, and it is not very portable.
Pros
Premium quality, professional-grade cabinet saw

SAWSTOP's patented safety system

Best-in-class dust collection system

Highly reliable and consistent performance

Durable, cast-iron table
Cons
---
Choosing The Best Jobsite Table Saw Reviews – A Definitive Buyer's Guide
The table saws that you see on this list aren't randomly selected. We have tested and reviewed a lot of portable table saws and finally picked only seven of them. The process was hard but well worth the effort. When it comes to evaluating a table saw, there are a lot of things you will need to keep in mind.
Since we are talking about the best portable table saws, a couple of criteria that pops up in our mind are accuracy, precision, power, ergonomics, and price. With that in mind, let's have a look at the key factors you need to look for when buying a jobsite table saw.
Motor
Most of the table saws on the market today come with 15-amp motors. However, you may run across one that has a 10- or 13-amp motor, and these typically come with a limited rip capacity.
If you're not going to be ripping 2×4 lengthwise or sheets of 3/4 inch plywood, then they might be a good value for you. However, the moment you need the power, it won't be there, so stick with the 15-amp motors.
Cutting Depth
Cutting depth is an easy feature to overlook when selecting a portable table saw. If you're going to be cutting sheet goods 2x4s, most tables will work for you. However, if you're going to be cutting four by fours, then you'll need to ensure that you get a saw with a three and a half-inch zero bevel cutting depth.
If it is smaller, then you'll have to cut twice and be very careful in doing so to get a good clean cut on a four-by-four wood piece.
Table Size & Extension
Table size and extension is another important factor when looking for a table saw. If you want to cut off, say an inch or two from a 24-inch-long log, and the table has a smaller rip capacity, you won't be able to get a clean cut.
To be precise, you won't be able to cut at all. If you're going to be cutting anything longer, you're going to either have to have someone hold it for you, or you're going to have to have some kind of table or extension or stand to keep it from falling over and make it stable enough for cutting.
So, table size and extensions can make a big difference in your crosscuts.
Rip Capacity
Now, let's look at rip capacity. If you're going to be cutting smaller shelving and that sort of thing, or you're going to be ripping narrower pieces, having more rip capacity is a big deal. For example, if you have a table saw with a 9-inch rip capacity but want to cut a large workpiece, you won't be able to do so.
So, if you're looking to cut some larger sheet goods, then small size table saw may not be a good value for you. Even if you have a 48-inch-wide workpiece, if you use a hybrid saw with a rip capacity of 35.5-inch, you can easily make the cut.
Cutting sheet goods 48 inches wide on a table saw with this rip capacity is much easier and safer to perform.
Off Feed Extension
If you're going to be handling a number of larger workpieces by yourself, you may want to consider a feature called an off-feed extension. This makes it easier to handle those larger workpieces and is more likely to keep the center of gravity on the table while you're working. Most jobsite saws will have some sort of extension support.
Miter Gauge
For a long time, I've been critical of the quality of the miter gauges that come with even the more expensive jobsite saws. The gauge should be easy to read and needs to have a slot so that you can extend the width and perhaps a hole in the center to add a handle.
However, a short miter gauge means the accuracy is going to be a little bit off. Some jobsite saws come with a longer gauge, but the increments are very difficult to read. Also, some of them don't even have slots to extend the width of the miter gauge.
In short, the miter gauge should be standard size, easy to read, and extendable. Also, built-in stops are a must if you want precision guidance. If you're thinking about using a third-party miter gauge, you definitely want to get a saw whose miter slots are of a standard size.
Rip Fences
There are significant differences between the RIP fence is found on various table saws. Some fences have very small clamping surfaces, which won't be enough to register against the fence control mechanism.
There are some that are a little bit larger, which means it's going to register better against a fence control mechanism and be more accurate. The larger, the better because it will be able to better register against the fence control mechanism, be more accurate, and less likely to shift as you lock it down.
So, if accuracy is important to you, you may want to get a table saw with a better fence.
Fence Control Mechanism
just as there's a big difference between fences, there's also a big difference between fence control mechanisms. So, let's take a look. It is better to have a gauge on the fence that can be adjusted. Also, the increments on the fence control mechanism should be very easy to read.
Sawdust Control
Having sawdust all over your workspace can be a hassle, so you might want to keep dust control in mind when selecting a table saw. If your saw doesn't have a dust collection for a shop vac, all the sawdust is going to fall out to the bottom.
Some saws have a dust collection port where you can hook up a shop vac, but if there is no dust collection directly off the blade, a lot of dust might come out through the bottom. There are basically three different levels of dust control for you to choose from.
Blade
most table saws come equipped with general-purpose blades such as 24-tooth or 36-tooth blades. If you're going to be doing high precision woodcutting, you probably want to go to a higher tooth blade.
If you're going to be doing non through cuts such as dados or rabbets, you are going to want to look for a saw that will accommodate a dado stack as well as a throat plate that will accommodate the dado stack.
You can find this information in the manuals online, so download the PDF of the manual and do a search on dado and it'll tell you whether the shaft or the arbor on the saw that you're looking at will accommodate a dado stack.
Drive Configuration
Jobsite table saws are available in three drive configurations. They are direct drive, belt drive, and worm drive. We are not going to discuss belt drive because this configuration is generally used in larger stationary table saws. The other two configurations are usually found in jobsite table saws.
Okay, as for the majority of the jobsite tables sawn on the market, most of them will have direct-drive configuration. A direct-drive table saw comes equipped with a universal motor. The motor is connected directly to the blade.
Since there is no belt between the table saw's blade and the motor, power goes straight to the saw blade. This saves space, and that's why compact jobsite table saws use a direct drive system. However, direct-drive systems are quite loud compared to their belt drive counterparts.
Now we are left with the worm drive configuration. There is only a handful of jobsite table saws that feature worm drive configuration. For example, SKILSAW jobsite table saw uses a worm drive system. This configuration makes the table saws more powerful and longer lasting.
The motor is more powerful, which results in precise cuts. This type of table saw system has better heat dissipation than their belt drive counterparts.
Power Switches
There are some table saws that have large power switches. In addition to making the power switch larger, some manufacturers also add an instant kill switch that shuts off the saw in a matter of seconds.
Throat Plate
Portable table saws that feature a throat plate are better at protecting the blade. A throat plate sits level with the saw's table. This detachable metal insert prevents any debris from falling inside and protects the arbor and the blade.
Table Saw Stand
If you're looking for a saw with a stand, there are several things to keep in mind. There are saws with foldable stands that detach from the saw. You will see a little white knob on the left hand, and right-hand side of the saw stand. There will be four knobs all the way around.
If you turn those knobs, the entire saw lifts off the stand. So, if you need to store the table saw away, or you want to make it portable, that's the way to go. On the other hand, there are stands that are a little bit more permanent and can be folded up.
There are also jobsite saws that come with stands that are equipped with wheels so you can collapse the stand and roll the saw to wherever you want it in your shop or at the job site.
Weight
If you're going to be moving your table saw around any degree, weight becomes a serious consideration. For example, Harbor Freight table saws weigh in at forty-three pounds.
Job site saws with rolling stands can weigh upwards of a hundred pounds so keep that in mind when you're looking at your table saw choice.
---
Here is an interesting video on how to get started using a table saw :
Courtesy : Steve Ramsey – Woodworking for Mere Mortals
---
Frequently Asked Questions
---
Final Words
So, there you go. It's clear that the DEWALT (DWE7491RS) is the best portable table saw on the market. When you consider what this table saw has to offer, it's really hard to beat this tool. Also, take a look at the price point.
At first, it won't give you that first impression of being just a regular jobsite table saw. It has the look, the feel, and the performance that make it truly the best one out there for carpenters and DIYers.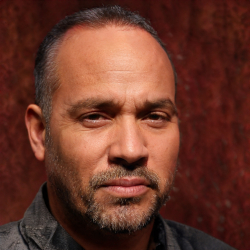 Latest posts by John Mandich
(see all)