So, you are stuck at home with all the time in the world?
This is the perfect time to build the dog house you always wanted, why not build a treehouse in the backyard. Maybe the roof needs some simple repairs, why spend money on the services if the right tools are at home.
Certainly, a big chainsaw is not suitable to use in domestic situations. This is when Hypoid saw and Worm Drive saw come in handy.
But most people get confused when it comes to worm drive vs hypoid saw unless you work at construction. In case you are already familiar with these two.
Well, today, we will go into the in-depth discussion so that after reading this article you will know what you want if you are in the market for a saw.
What is a Hypoid saw?
The name comes from its Hypoid gear structure. Hypoid gear's axes are not parallel and non-intersecting. This gear is used when high rpm and torque are needed as it generally allows a 200:1 gear ratio. Hence the name is Hypoid saw.
The blade, motor, and gear set are positioned at an angle that provides the best rpm. This gear has 80%-90% efficiency.
What is a worm drive circular saw?
Worm drive circular saw uses worm gear, which consists of a straightened metal and a gear wheel. The worm has adjustable efficiency. They are 49% efficient at a 300:1 ratio and 90% efficient at 5:1. For this reason has very wide application in the industry, including these saws.
Worm Drive Vs Hypoid Saw
Both Hypoid and Worm Drive saw have similarities and differences. Their differences make it suitable for a different line of work, where their similarities complement each other.
The basic difference they have is the obvious gear system. These two use different types of gear. One uses Hypoid gear another uses Worm gear. Thanks to the Hypoid saw's gear Hypoid saw makes much less noise than its counterpart.
Worm drive circular saw need oil change, here hypoid also outshines its rival because they are sealed in an oil bath, so they never need any oil maintenance.
Worm drive circular saw has a bronze blade and hypoid saw has a blade made of steel. As a result, hypoid has better durability than the worm drive circular saw.
Not to mention worm drive circular saw has more weight than the hypoid saw. During any heavy-duty task worm drive circular saw's weight comes in handy. Using hypoid is comfortable in a light working environment. These are the general differences when it comes to worm drive vs hypoid saws.
Let's see a few salient key differences in detail.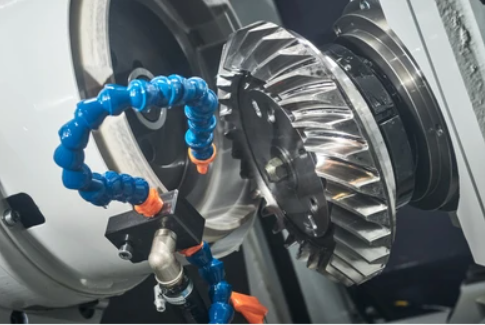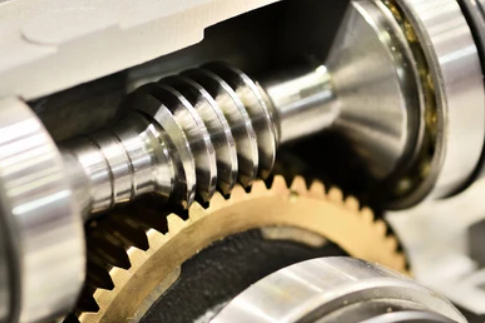 Basic Functionality
Because of the large pitch surface of hypoid saws' gearing system, there are several points of touch. This means that power can be transferred from almost any angle. Hypoid saws' large pinion diameters make them ideal for torque-intensive tasks.
Worm-drive saws are also effective for torque-demanding tasks, but they tend to be somewhat noisier than hypoid gears.
Construction and Arrangement of Gears
Power is transmitted to the blade in a worm drive circular saw via a worm gear. The worm and wheel are perpendicular to each other, making up this gearing mechanism. The worm wheel is designed such that, for every 360-degree turn of the worm, it advances by only one tooth.
A hypoid gear is a unique sort of spiral bevel gear in which the axis of meshing gears isn't parallel to the gear's own axis; this implies the axes of mating gears do not cross. With this system, distinctive configurations are possible and may accommodate a big diameter shaft because the hypoid gear is offset from the gear center.
Hypoid gears, like worm-drive teeth, are helical teeth equipped. They're a cross between a worm drive and bevel gear in terms of design.
Durability
Hypoid gears are also more durable than worm drives because they are made of hardened steel vs. bronze.
Oil Change
Hypoid saws have a sealed motor system, so there is no need to change the gear oil. You do, however, need to replace the gear oil with the worm drive saw.
The sealed motor design in hypoid saws reduces maintenance costs. However, one downside is that since users cannot change the oil, the motor will wear out as soon as the oil loses its lubrication properties. With a worm-drive system, you can change the motor oil at any time.
Best Suitable For
Both hypoid and worm-drive circular saws are well suited for torque-intensive work, such as cutting through hardwood or plywood. Their blade is also always on the left side of the engine, giving you a good view of the cut line. Both saws are heavy-duty and come with extra weight, so keep that in mind.
For the purpose of giving you a better in-depth comparison, we'll now pick the 2 most popular saws from each category (1 each from hypoid and worm drive) and analyze the facts.
---
Features Comparison: Makita Hypoid Saw Vs Skilsaw Worm Drive Saw
We have Makita 5377MG 7-1/4" Magnesium Hypoid Saw and SKILSAW SPT77WML-01 15-Amp 7-1/4-Inch Lightweight Worm Drive Circular Saw for comparison.
Type
Blade Length
dimensions
weight
color
speed
Power Source
Bevel
OVERALL Score
PRICE
warranty
hypoid saw
1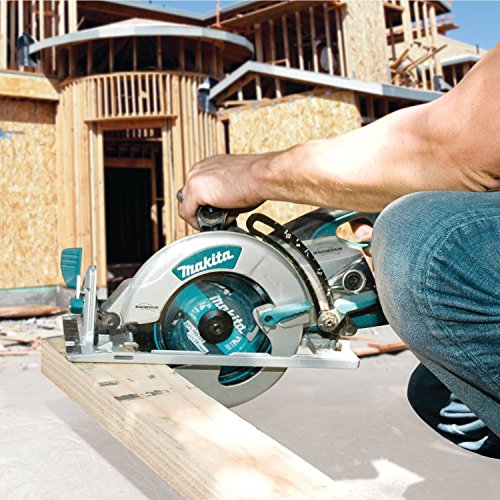 Makita 5377MG
7-1/4" Magnesium Hypoid Saw
Check Prices
Type
7-1/4" Magnesium Hypoid Saw
dimensions
21.75 x 11.75 x 12.5 inches
Power Source
Hand Powered
Bevel
Large bevel capacity with positive stops at 22.5 degrees, 45 degrees, and 51.5 degrees
worm drive saw
2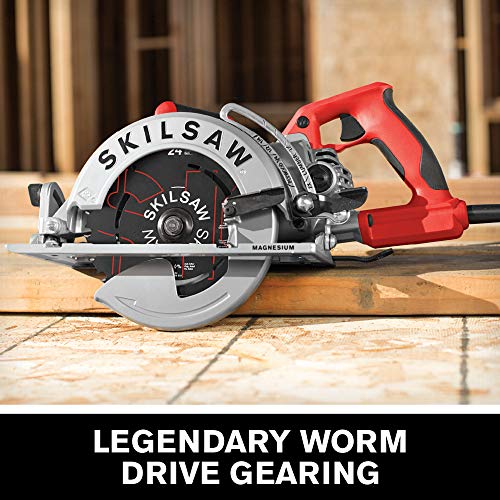 SKILSAW SPT77WML-01
7-1/4-Inch Worm Drive Saw
Check Prices
Type
7-1/4-Inch Worm Drive Saw
dimensions
20.5 x 7.75 x 8.75 inches
Power Source
Corded Electric
Bevel
53° bevel allows users to complete a wider variety of cuts
warranty
Limited warranty
Detailed Comparison
Makita 5377MG Magnesium Hypoid Saw VS SKILSAW SPT77WML-01 Worm Drive Circular Saw
Makita 5377MG
Let's start with Makita first. Its works are nice as its name sounds. Makita has 4500 rpm under its wing and delivers a very powerful torque. It has been designed to be very compact and provides great durability. Magnesium components are used to keep the weight light, which is why it is very balanced and tough on the job site. Steel-made Hypoid gears are not prone to premature wear like traditional bronze-alloy worm drive gears. This saw has oil bath technology with a built-in fan, which reduces the need for maintenance. A rubber grip provides a better grip. It has a reinforced power cord that can deal with job-site abuse.
Positives
Electrically powered
Easy sightlines
Setting depth and changing bevel is easy
Does not snag
No oil changes needed
Negatives
Not a great saw for detailed work
Depth lock and depth guide rail bend easily and bind
Bit heavy


SKILSAW SPT77WML-01
Now take a look at SKILSAW. This one is one of the lightest worm drives saw on the market. Alongside that, what is interesting is this, one can indent for 0 to 45-degree bevel on the footplate. Lightweight makes it much more maneuverable than its other counterparts. This one has a no-load rpm of 5300 with 15 amp. This saw has anti-snag technology making sure it will not snag while cutting thinner materials. It has a dual-part field motor that powers through the day and stays cool thanks to its rugged magnesium housing. SKILSAW has a compact dimension of 20.50 x 7.75 x 8.75 inches that are just enough to fit anywhere. This is a balanced saw with a soft ergonomic handle for comfort.
Positives
Lightweight
Has a long-lasting record
Can be cut at angles
Less weight means more maneuverability
Negatives
Repetitive angle cut causes problem sometimes
Collects a lot of dust
---
Some of Our Expert Recommendations to Buy
From Practical Usage Experience
---
---
Both saws are made with different situations in mind. If you need a lot of maneuverability, angle cuts, and overhead cuts, then SKILSAW is the worm drive circular saw. Its lightweight makes it great for overhead work. It has a blade on the right side, so it is a thing to consider depending on if you are left-handed or right-handed. Overall SKILSAW worm driver saw has an excellent track record over the years and maintained its popularity with the customer base.
While Makita gives you less maintenance, worry about being electrically powered and not needing an oil change. Because of its motor placement, hypoid saw has great balancing. The blade is situated on the left side, so it's easy to see the line while cutting through the wood. Being a bit heavy, it has better uses in heavy industries.
To be honest one type of saw is not better than be other. As the debate on worm drive vs hypoid continues, you will have to consider what type of work you want to use you saw for. If you still have questions, feel free to comment below.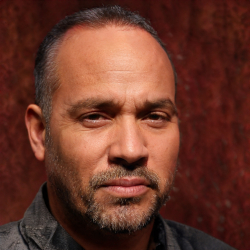 Latest posts by John Mandich
(see all)