Every kind of saw comes with some privileges that others saw won't do the same for you. Therefore, in a carpenter house, we often see different line-ups of the saw. Among the many types of saw, you must have either a band saw or table saw in your workshop.

If you are going to set up your wood cutting workshop and don't know the differences between the band saw vs table saw, then you have just come to the right place.

Here we show you up the following things:
Definition of Band & Table Saw
Types of Band & Table Saw
The advantages of these saw in real workplace
The limitation of using band saw & table saw
Our recommended table saw & band saw
Comparison Chart of Table saw Vs Band saw
Note: If you don't have time to read the whole article then jump to the comparison chart.
What is a Table Saw?
Table saw is the commonly used machine that you will get to see more or less every woodworking shop. The main attention of it is to have the circular saw's blade that is easily uplift to the position of your wood planks or boards. The saw is powered by an electrical motor, and you can place the board.

The speciality of a table saw is its versatile feature that allows you to push through the board or cut the board from different angles (right angle or 45 degrees). That said, the table saw can turn down up to 45 degrees so that you may cut the angle cut
What is a Table Saw Used For?
Once you bring it to your workplace, you will be amazed to see the adjustable blade depth, different circular blades, and the foolproof fence that makes it secure. As a result, you can enjoy the precision cutting with rips, squares, grooves, miters, and bevels. The table saw can ensure almost every cut that any carpentry venture is looking for.
01. Cabinet Table Saw:
Well, this is the king of all types of table saw and the most popular one. When people define a table saw on an average, they name after it. This comes with a spacious table where you will get to see the circular saw. This kind of table saw is fixed to the workstation as it is too bulky to move around.
02. Contractor saw:
A contractor saw has some counterpart of a cabinet saw and thus would be an alternative to you. This kind of saw seems more sophisticated, small in size, and for that portable. The speciality of it is to have the 52-inch rip capacity.
03. Jobsite Table Saw:
This is the most portable type of table saw for professional carpeting. Another speciality of this saw is to have a powerful motor and ability to cut deeper wooden boards. The stand is durable and supports a lot, and overall this would be versatile and useful.
04. Benchtop Table Saw:
For the small scale woodworking, benchtop is a great choice. It is portable and highly compact with great hardware. For basic home wood repair and normal carpentry, you can bring it at home. The saw is powerful enough to cut plastic and metal apart from the wood. This saw comes with the 20-inch special rip cut facility.
When Do I Use a Table Saw?
Before using a table saw, you should accept its cons that are about minimum safety and portability. Hence, you won't find the safest table saw in the world. But when you need precision-cut in different angles including rip cut, bevel cut, and groove cut then don't look further and purchase a table saw.
Some Advantages of Table Saw that You won't Find in Band Saw:
Here are the key advantages of a Table saw & you will experience each of them below once you purchase it;
One of the main reasons why people opt for a table saw is because of its amazing cutting experience with ease and comfort.

You may put the boards that occupy enough space and make it easier to cut in different angles.

Having high cutting precision is another great advantage ensured by either a mitre gauge slot or its fence.

A table saw often comes with jigs saw which is versatile in cutting or ripping.

Adjustable depth is the unique feature of it, and you can lower down the blade or uplift it when required.
You can also read this article; best hybrid table saw.
What is a Band Saw?
A band saw comes with a long-sharp blade-like toothed shape. This blade stretched in between the rotating wheels that are similar to a band. That is why it is named after Band Saw. Anyways, this was specially designed for the curve cut as it can move in a different direction from vertical to a horizontal position.
What is a Band Saw Used For?
The use of the band saw began many years ago for the thicker cut, and still today there is no competitor with it in cutting thick boards. However, when compared to the table saw then nobody would suggest buying it in place of the table saw. Except for certain types of cuts and this is called scrolls cut. Besides, this amazing blade easily deals with thick pieces of metals or wooden boards as well.
1. Vertical band Saw:
Whenever you come to know the definitions of a Band saw then it relates with the vertical saw mostly. The most common and used type of band saw means vertical in shape runs the blade from top to down pulling stuff.

The speciality of a vertical saw is to make curves as it can drive in a different direction. This kind of saw is identical to scrolling saws for that it ensures the precise scroll cut.
2. Horizontal Band Saw:
This band saw has a horizontal shape and pivots up to 60°. The compact shape and noiseless performance have made it perfect for small workshops with limited resources. It is also highly competent in the fabric industry, automotive industry, and such. The saw can hold the stationary piece and produce simple to complex shapes using gravity and hydraulic force within a limited budget which revolutionized the industry.
Difference between vertical vs horizontal band saw: The way vertical saw works is just the counterpart in the way the horizontal saw usually cut the metal. That said, the vertical saw is used mostly in carpenter houses for cutting the wooden planks or boards, whereas the horizontal is for cutting the tough metals.
3. Dual Column Band Saw:
With the robust design, Dual Column Band Saw offers more benefits to the user than the scissor-type band saws. The enclosed structure makes it even safer for heavy-duty workplaces. The saws were designed for various sturdy materials making the saw ideal for cutting and shaping stainless steel, metal, structural solids. The band performs by moving the entire saw in an up and down motion with hydraulic pressure.
4. Structural Band Saw:
Designed with front and rear conveyor belts, the structural band saw is pretty similar to dual columns with added features. These band saws are fitting for performing in the small to medium structural fabrication shop, pipe cutting shops, and other fine cutting works. The angular head and steadfast performance allow the saw to make fine cuts with maximum accuracy and swift speed. The user can customize the different features of the saw.
5. Table & Portal Band Saw:
This type of saw is specifically designed in a larger format. The table and portal band saw is compact and compatible for extremely heavy-duty cutting works in larger volumes. These band saws are used in the graphite industry, large-sized pipe cutting and stone cutting industries. Table band saws offer conveyor belts which assist with moving heavy components throughout the cutting and shaping process. The saw is also fitted for cutting foam cement safely and precision.
When Do I Use Band Saw?
If you often make decorative furniture in your carpentry house, then a Band saw would be the best tool to purchase. Because it is the only tool that precisely cuts the curves. Apart from it, when we are dealing with smaller kerfs, this kind of saw may turn out a blessing to us with its thinner blade. As a result, we get to see less sawdust produced of less wood wasted while using a band saw.
Some Advantages of Band Saw that You won't Find in Table Saw:
The band saw comes with some groundbreaking advantage, and these are shown below;
The very first reason to use any band saw is to provide curves in different shapes, maintaining precision.

The blade sharpness, thinness, and the tooth-shaped structure of it enable to cut different materials into pieces starting from wood, metal, and plastics.

Compared to the table saw, the band saw performs the quieter operation.

The band saw is a safe cutting machine compared to the table saw because of its structural design.
Comparison Chart (At a Glance)
Here is the comparison chart based on the band saw vs table saw:
| Features | Band Saw | Band Saw |
| --- | --- | --- |
| Bevel Cut: | Difficult | Easy |
| Rip Cut: | Not Possible | Easy |
| Cut Curves: | Easy | Not Possible |
| Miter Cut: | Not Possible | Easy |
| Straight Cut: | Not So Great | Best Option to Rip |
| Cut Thick Materials: | Yes | Limited |
| Noise: | Quieter Operation | Very Noisy |
| Size: | Space Saving | Large |
| Safety: | Safe | Not So Safe |
FAQ (Frequently Asked Questions):
Which is a better table saw or band saw?
If you want versatile cut and precision then table saw would be the best choice and the counterpart of it is to cut thick layers, whereas the band saw is the best in this business. Also, band saw ensure the curve cut so keeping this in mind both have different privileges. Now on, you will find when you would find them better in what saw works.
Can a band saw replace a table saw?
It is easy to make a comparison between the band saw vs table saw, as there you find a lot of differences. If you put these two saw side by side, then we believe that a band saw can never replace the table saw. Because the table saw is more common and has so many versatile uses.
What can I use instead of a table saw?
It is hard to find the alternative of a table saw, but the router table is quite close in case of performance and usability. When we compare the router table vs table saw, then we prefer the table saw. However, the router table comes with a similar table like the table saw and performs with versatile cuts.
Do I need a table saw if I have a circular saw?
Circular saw won't replace the necessity of any table saw. It only performs well for cross cuts with the long boards or the large panels. So when the time comes up to cut precisely for the rip cut and bevel cut the only alternative of a table saw would be itself.
Do you need a stand for a table saw?
Table saw is for multiple woodworking tasks, and this is why it would be the first choice no matter for professionals or beginners. However, if you only need to deal with the wide cutting boards then you can go for the miter saw only, also it performs with the bevel cuts as well.
Should I buy a table saw, or miter saw first?
Table saw is for multiple woodworking tasks, and this is why it would be the first choice no matter for professionals or beginners. However, if you only need to deal with the wide cutting boards then you can go for the miter saw only, also it performs with the bevel cuts as well.
Can a table saw cut a 4×4?
Normally, we get to see the maximum number of table saw comes with the 10-inch blade. However, some expensive pick comes with 12-inch of the blade. Cutting the 4X4 wide cut, 10" may give you a hard time, especially when it extends with the excess rip. Therefore, the 12" of the blade would be the safest choice for you.
Can you put a 12-inch blade on a 10-inch table saw?
Yes, this is possible to fix 10 inches of the blade on a 12-inch saw, and for that, you need to put that straight to the arbor holes. On the flip side, the 12 inches saw never gets to fit with the 10-inch blade so be mindful of that.
What table saw blade is best for ripping?
When we compare table saws based on ripping, we come to know some hacks. The 40-tooth blade of a table saw seems perfect for rip cuts; however, the 50-tooth blade also has the capacity to some excellence. But a 40-tooth blade wins over it, by dint of its tooth thin shaped formation. Therefore, the 40-tooth blade is to give you a faster experience with its fewer teeth.
Rounding-Up and Our Recommendations
While buying a table saw for the best name anyone ever heard of is Dewalt. So if you are brand conscious and want to invest in a powerful & portable table saw the name we suggest is DEWALT DWE7491RS.

The Grizzly G0690 is another great pick and when you want the best precision cut with the sophisticated riving knife, then look no further than bring it right away.

If you are convinced to buy the band saw, after reading between the lines of the band saw vs table saw then we let you know the best two picks.

Again we come up with Grizzly, and that is Grizzly G0555LX deluxe band saw. If you want your band saw to see all ball bearings along with thrust bearings and more importantly has an amazing adjustment with the blade, then this is for you.

Finally, we will introduce with you an affordable band saw that is WEN 3962 Two speed band saw with reliable construction. This is for when you want to see your band saw lightweight, affordable, and ensure intricate cuts.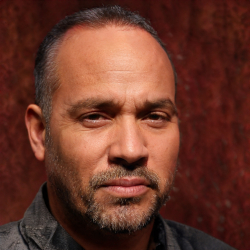 Latest posts by John Mandich
(see all)