There are times when you can find some amazing deals online for used table saws. Now before you press the buy button, there are a couple of things you might want to check first.
In this article, I'm going to be showing you my personal four-step process that I always go through, whether it's a new saw or an old table saw.
It's really important to check a few things beforehand. One for safety because what can happen is if a saw gets bumped around during shipping, it can create some unsafe situations.
The blade can get misaligned. You should also check the quality of the use and cut. You know you can get a lot of burning, and really, it feels like your saw is working way too hard on rip cuts or cross cuts if it is set up incorrectly.
Things To Look For When Buying A Used Table Saw
So, with that being said, here are my four-step process that I always go through and check whenever I'm buying a used table saw.
1. Alignment Of The Blade
The most critical thing, which is mostly for safety but also high quality of the cut, is to check the blade alignment. The blade might be turned inwards. So, the first thing you should ensure is that the blade is aligned to the miter slot. Luckily, this can be easily adjusted.
2. Alignment Of The Fence
Once you know that the blade is parallel to the miter slot, then all you need to do is check that the fence is parallel to the miter slot. There are a lot of ways you can go about this but what I've found is that using a combo square is very easy.
3. Stops
The next thing you want to check is 45, and 90 degree stops. Trust me on this; this will make your life way easier down the road when you go and make the cut. Also, try doing a test cut on the spot if possible.
4. Price
Make sure you are not overspending on a used table saw. This is where a lot of new woodworkers looking for their first saws, and even longtime woodworkers looking to replace existing saws, are making poor decisions when it comes to choosing the right type with the right features and at the right price.

Can You Use A Table Saw On The Ground?
Final Words
This isn't a small investment, so the worst thing you can do is settle for something less than you should have, only to have to replace it again later.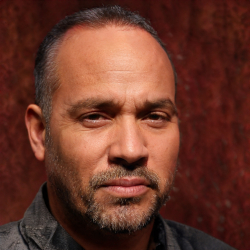 Latest posts by John Mandich
(see all)