What We are Going to Discuss for You
To aid you to find the most suitable best miter saw that fits your purpose and obviously without breaking your bank.
Tested and handpicked 10 miter saws – reviewed
A useful and informative buying guide
It's easy to get swamped when you are searching for the best miter saw to buy. As there are lots of buying options from lots of brands, finding out the best one is not that easy. So, we have done the hard part for you. We researched a lot, tested 25+ saw, and tested all of them to bring out the real performer.
So, this details buying guide with 11 honest product recommendations can be your savior this time. Let's scroll below and read to clear out all of your confusion.
Our Selected 11 Best Miter Saws in 2022
Please note
Saw Reviewer recommend products and services based on extensive testing and unbiased research. When you buy through links on our site, we may earn an affiliate commission at no extra cost to you.
---
Wanna Select the Best?- Here 's Our Honest Review of the 11 Incredible Miter Saws
It's difficult for you to choose between the best and the want-you-need with all the dazzling advertisements and promotions. There's no need to be concerned… We've got you covered, buddy!
How We've Devised the Reviews for You
So here's how we're going to assist you in your decision-making process: we tested a few of them, 25 to be exact (we're not going to mention the hours we spent testing, coz many others claim they spent 10/12 hours testing physically per item, since that'd be inhuman). In addition, we invited several FnF to share their honest opinions. In addition, we reviewed user reviews on manufacturing and merchant websites to get you ready-for-you cake…That's all there is to it!
Want to Compare All the Features? Here We Go – The Comparison Table
Award
RPM
Dimension
Weight
Depth of Cut
Blade Length
Teeth
Power
Cutting Angle
Warranty
Now, one by one (..and please don't snooze while reading, these are really fascinating ..LOL!), you can always tell us more about the candidates you've picked in the comments section below.
---
10 Best Miter Saw Reviews: Our Honest Recommendations
01. XX DEWALT DWS780 Sliding Compound Miter Saw – Best Overall
Key Features:
Powerful yet lightweight.
Wide range of cutting capacities.
Dual bevel settings.
Comes with long lasting 60T blade and dust bag.
Vertical material clamp.
Our Rating:
 4.9/5

BUY ON AMAZON

The very first thing we've liked about this tool is it is user friendly, comes with an affordable price and has almost every feature that a modern best miter saw should have. This miter saw is highly recommended for both the DIYers and professionals.
The performance of Dewalt DWS780 is top-notch and each of the customers who have used is totally satisfied with this 12-inch bevel compound miter saw. It has 3800 RPM with 15 AMP powers, which is good enough for medium to high power work. The tool is powerful however the portability also a good thing that we like also.
For pinpoint accuracy and comfortable working, this saw is made in a very efficient and different wat. You can cut things with 0-60° left and 0-50° right. The bevel angle is 0-48° left and right. You will get miters 2 x 10 at 45° and crosscuts on 2 x 14 at 90°.
Besides, the other features like adjustable meter tax ledger systems, 60T carbide blade, dust bag, vertical material clamp, blade wrench, 10 positive stops for easy adjustment and 3-years of warrantee has made it our top choice and best value for money.
Weight: 25 kg or 56lbs
Item Dimensions: 21.5 x 17.7 x 17.1 inches
RPM: 3800
AMP: 15
Voltage: 120
Power Style: Corded
Warranty: 3-years
Pros:
Very powerful motor.
Accurate and fine cuts.
Provides good handling and design is good.
Easy to adjust and user-friendly.
Cons:
Requires professional fine-tuning.
02. Black+Decker M1850BD – Best Budget Miter Saw
Key Features:
Made from cast aluminum, which makes it lightweight and durable.
5000 RPM.
Affordable price.
Our Rating:
 4.75/5

BUY ON AMAZON

We like this one for its compact size, portability and accurate cutting capability with a very budget price. Although with this budget you have to sacrifice some premium features; but if you are not a power-hungry user, this machine is an easy go one for you. However, we recommend using this tool mostly for crown and base molding works.
The most fascinating thing about this tool is it has 5000 rpm. We wondered about this power at this price range. Moreover, it hasDie-cast aluminum construction, which makes it super portable. The tool looks premium and lightweight yet prices very low.
Besides, you will have a significant miter range with this compact tool. The cutting capacities are 2×3-inches at 45° and 2×4-inches at 90° which is pretty good we think.
The bevel angle of Black and Decker M1850BD is 0-45° with 9 stops. So, you can cut thingscomfortably and accurately.
With a short amount of money and without making your pocket crying, you can buy this one and get the most out of your money. The investment on this best budget miter saw will not make you regret surely.
Weight: 16.99lbs.
Item Dimensions: 15.2×15.8×17.5-inches
RPM: 5000
AMP: 9
Voltage: 120
Power Style: Corded
Warranty: 3-years
Pros:
Very powerful motor.
Compact and portable.
Die-cast aluminum construction.
Very affordable price.
Cons:
The dust bag needs improvement.
03. DEWALT DWS779 – Best Sliding Compound Miter Saw
Key Features:
Cuts lumber up to 2X16
Double bevel angle at 45°
Very good dust collection system.
6.75 inches cut.
3-years warranty.
Our Rating:
 4.9/5

BUY ON AMAZON

DEWALT has been a top-notch company in the tool industry. You have seemed lots of suggestions from lots of experts who recommend to buy DEWALT products. We are not the opposite. You have found most of the saws that are made from DEWALT.
However, if you are searing for the best sliding compound miter saw, there's the one for you. This machine is powerful, can perform fine cuts with 12-inch cutting depths.
The bevel angles are 2×16-inches at 90 degrees and 2×12-inches at 45 degrees. The maximum cutting thickness is 6.75 inches, which is also good enough.
With the sliding rails, you can cut a 16-inch wide piece of lumber. The 15-amp and 3800 rpm motor will provide you a smooth and comfortable cutting experience. And it can capture more than 75% dust that is really awesome.
Weight: 56lbs.
Item Dimensions: 2 x 23 x 18.5 inches
RPM: 3800
AMP: 15
Voltage: 120
Power Style: Corded
Warranty: 3-years
Pros:
Super-efficient dust collection system.
Accurate and fine cuts.
Good bevel angle.
Cutting thickness is satisfactory.
Cons:
Price seems a bit more to us.
04. DEWALT DHS790AT2 FLEXVOLT – Best Cordless Miter Saw​
Key Features:
120v brushless motor.
Integrated cutline blade positioning system.
Battery powered, no cords.
Huge crosscutting ranges.
Dual-Bevel settings.
Our Rating:
 4.9/5

BUY ON AMAZON

This one is for you if you are professional who needs to move a lot to one place to another and thus need a cordless, portable tool badly. Well, in this situation the Dewalt DHS790AT2 Flexvolt might be your savior.
Most of the portable tools we have seen sacrifice power and performance. But here with this best cordless miter saw, you enjoy both the power and portability at the same time. So, if you need to do power work but need portability as well, you definitely should but this one.
Let's talk about some of its features. It has 289 cross cuts with its 120v, 15-amp, and 3800 rpm motor. The brushless motor provides robust performance with long runtime. The integrated cutline blade positioning system is very handy and provides maximum visibility and accuracy.
However, this 12-inchesmiter saw doesn't have any dust collection bag. You need to buy it separately. And the price tag also seems high to us. But if you have enough cash to buy a premium miter saw, this can be a good investment.
Weight: 56 lbs.
Item Dimensions: 24 x 20 x 32 inches
RPM: 3800
AMP: 6
Voltage: 120
Power Style: Cordless
Warranty: 3-years
Pros:
Lightweight yet very powerful 120v brushless motor.
Provide corded alike power.
Adjustment-free cutline.
Lots of positive reviews.
Cons:
05. DEWALT DWS715 12-Inch – Best Miter Saw for DIY Projects​
Key Features:
Larger Bevel cuts.
Very lightweight.
Strong and premium build.
Higher cross-cut capacity.
Wide range of bevel cuts.
Our Rating:
 4.8/5

BUY ON AMAZON

From DIY to any household projects, this saw can be a perfect choice for anyone. We have selected this one firstly for its premium build and performance with a not very high price tag.
This 12-inch miter saw is a great machine for cutting larger material. So, you do not need to switch between another saw while doing your household or any DIY projects. This model from DEWALT can cut0-3 degrees to the right and 0-48 degrees to the left. Therefore, you will get a larger level of capacity.
The powerful 4000 rpm motor is very capable of sinking its teeth into almost anything and cut 5-inches thick and 8-inched wide. You will love its sturdiness and high build quality definitely. But you find the weight is not higher. It weighs just 40 pounds!
However, The other features that you need in the best quality miter saw are present here and you can go this one without any hesitation if you want the best value for money miter saw.
Weight: 42.8 lbs.
Item Dimensions: 26.8 x 21.9 x 18.9 inches
RPM: 4000
AMP: 15
Voltage: 120
Power Style: Corded
Warranty: 3-years
Pros:
Lightweight yet very powerful.
Looks premium.
Precise cutting.
Larger level of capacity.
Cons:
Bevel angle only on the left.
06. Festool Kapex KS 120 – Best Woodworking Miter Saw​
Key Features:
One of the best miters saw for precision, accuracy, and woodworking.
Dust removal about 91%
Micro-adjustable bevel angles and the adjustable is easy.
Has integrated laser.
Very premium in design and performance.
Our Rating:
 4.85/5

BUY ON AMAZON

07. Bosch GCM12SD – Best Mini Miter Saw​
Key Features:
Wider cross cuts.
Pivotal glide mechanism.
One-touch lock/unlock.
Ease of use and Precise cuts.
14-in horizontal cutting capacity.
Very good dust collection.
Easy bevel adjustment.
Our Rating:
 4.85/5

BUY ON AMAZON

8. Makita LS1040 – Best Single Bevel Miter Saw​
Key Features:
Very powerful 4600 RPM.
Very lightweight (only 27.3 lbs.)
9 stops.
Axial arm with dual post compound.
45° bevel angle cut on the left side.
Easy to use.
Affordable.
Our Rating:
 4.85/5

BUY ON AMAZON

9. Milwaukee 2734-20 M18 Fuel – Best Miter Saw for Trim​
Key Features:
Cordless, Battery powered.
Line indicator.
Good battery life and performance.
4000 RPM and 400 cuts per charge.
2 x 12 Bevel Cut Capacity at 45°
5-years warranty.
Our Rating:
 4.85/5

BUY ON AMAZON

10. DEWALT DWS709 12″ – Best for Household​
Key Features:
Tall sliding fences.
Stainless detent plate.
10 cutting stops.
Larger bevel scale.
Compact, lightweight but powerful.
God cross-cutti.ng range
Comfortable handle.
Our Rating:
 4.85/5

BUY ON AMAZON

Guide For Selecting The Best Miter Saw: The Must-Have Features
The Must Have Feature Table
Features
Characteristics
Blade Size:
For Newbie/Home base task: 10-inch
For Professional level tasks: 12-inch
Wight:
20-60 Pounds
Bevel Settings:
Dual
RPM:
Minimum 3800
Build Material:
Steel or Aluminum
Dust Bag:
Yes
Sliding Rails:
Yes
Bevel Stops:
10
The main goal of every miter saw is to chop down wooden planks and this goal saved by the blade. Therefore, determining the right size is an important goal indeed. The blade of every miter saw take part in the main action or performance, based on the size. Normally, you will find blades measure between 10 to 12 inches.

The bigger blade will obviously be able to get us over a bigger threshold with its powerful cutting ability. But not necessarily, you need to fix your mind within this. On the contrary, the 10-inch is an easy-going blade to sneak into the narrow space. Besides, it is the best budget miter saw to buy whereas the 12″ blade seems expensive.

Finally, how do you make up your mind to buy which size of blades? Well, it's all about your carpeting operation on your work-station. If you are a newbie in this business then we recommend you go for the shorter one-10 inches blade. Because, it is affordable, easy to maneuver and easily cut through 2×6 inches wooden planks. Those ranges would be good to go for the home-based miter saw usage.

On the flip side, the bigger size of the blade with 12″ definitely a great deal for the professional level carpenter. Therefore, the user of it may easily cut through bigger planks in no time, no matter what wood thickness it would have. Because the best miter saw for woodworking comes with a blade may cut the ultimate level of the wood-cutting task for you.

Normally the 12″ offers with the shape of 2×8 at the same time do the job of a shorter blade as well as 2×6. If you want to have it now then make sure you are going to cut thicker material, however, the whole task somewhat depends on the level of the blade that flies or lifts across the object.
You have already come to know that blade size has a great role to cut any specific thick material, but keep in mind that it is not the only feature. Sliding back and forth with the saw across the lumber is another great feature and it is done by dint of sliding rails. Now guess why do these sliding rails come to action and benefit the overall cutting experience?

The answer lies in the increase of the width of lumber that the best miter saw can cut. For example, a miter saw without the sliding rails only able to cut up to 12″ using the 12″ of the blade. But when the sliding rails team up with it then the cutting measurement will soar up to 16 inches! Therefore, it allows you to cut any wide pieces of planks using your miter saw.
Miter saw definitely deals with heavy work-load, so it should be made of heavy-duty materials. Keeping this mind, a top rated miter saw always comes with the well-constructed Steel or Aluminium body. The percentage of using Aluminium will make it a bit lighter. By the way, the blade handle and guard are made of durable plastic.
Corded or Cordless:
Miter saw has two different electrical outlets either corded or cordless. Normally, a corded miter saw is for the heavy-duty work as it requires keeping connected with the main electrical outlet all the time. The power comes from the battery won't withstand and for the toughest carpeting at all.
On the other hand, the Cordless ones are easy to transport and they deal with the basic woodworking. If you are going to buy a cordless miter saw then it seems you are having this for your home, not for professional usage.
Doug Mahoney says;
"The primary strengths of a cordless saw are fast setup and total mobility. When the saw isn't tethered to an outlet, climbing staging to trim a rafter tail becomes a quick task"
Variable Types of Miter Saw:
There are three different types of miter saw, and they are basic to compound and sliding compound miter saw. In regards to the versatility, the sliding compound miter saw seems the most versatile pick. It comes with the enhanced technologically constructed frame along with the motor and blade assembling. As a result, it can easily be mounted on a moving arm and amazingly accommodate bigger pieces of wooden planks.

In contrast, the basic miter saw comes with limited features. As it is less expensive and easily gives you the fine wood trimming and angle cutting up to 90 degrees then you may choose it for your home wood carpentry. Lastly, the compound power miter saw would be a great pick for bevel cuts. It seems a bit standard from the basic miter saw. The bevel cut will be heading towards the one way, that's the limitation compared to the sliding miter saw. Besides, this cut may conduct from left to right in one headed-way.
Portability and weight both have opposite reactions to any miter saw. So when you want more portability with the best portable miter saw then it will definitely come with less weight. Well, to determine among them is upon you. If your miter saw never moves around one work-station to another or shop to shop then the heavy miter gauge would be good to go.

However, when you are a frequent traveler and transport your miter saw from one workshop to another then you must need to have a lightweight miter saw. Let us give you a definitive guide regarding this manner. The maximum weight may be up to 90 pounds and believe us it is too heavy to bring it outside the doorstep of your workshop.

On the other hand, the standard lightweight would be around 30 pounds, which would amazingly travel to any place; it feels like lightweight and compact to you.
What is a Miter Saw Used For?
Imagine a plank of wood which size would be somewhat up to 10-foot. Now it's time to chop them down into 3 similar pieces. Only the best miter saw ensure it effortlessly and precisely.
Now, what happens when you will do it by yourself? It will take hours and sweat, even after that you may not make sure the precision of cutting. Here a good quality tool like miter saw does the job for you. Therefore, in every Carpenter work-station, you will definitely find a Miter Saw, no doubt about that.
Finally, a Standard type of miter saw would be a functional tool and easily perform with the crosscuts, slide cut, and miter cut.
Tools for a beginner woodworker: Miter Saw or Circular Saw?
When you are missing a power saw or a very professional level miter saw, ironically this would be great.
Because having the most functional saw sometimes gives you a hard time while chopping down the wooden planks in the right manner. And this will be applicable while dealing with easy wood cutting work. For example, you are crafting a kid table then a basic tool would be great to do that job.
In this circumstance, we always prefer to have a miter saw. Why do we recommend having the miter saw? Can you guess the reason behind it?
Well, a circular saw would be an extremely handy tool in some cases, but, it is a better pick for a professional. This is not a universal tool for all, since only a carpenter may utilize its functionalities with their years of experience and their amazing skills to maneuver it.
Difference Between Table Saw vs. Miter Saw.
Dealing with the Table Saw and Miter Saw both would be excellent. But when you are running out of budget then you opt for a preference. Hence, you need to know which one would be the best.
The main difference between them is to fire in a different direction to cut something. While using the table saw the direction comes straight from up to bottom. Also, the teeth rigorously spin towards downward.
Here are the main differences between a Miter saw and a table saw:
| Miter Saw | Table Saw |
| --- | --- |
| Angle Cuts | Angle cuts |
| Bevel Cuts | Ability to perform limited Bevel cuts |
| Ideal for crown molding, trim, picture frames, flooring. | Maximum Ripping capacity and width cutting |
| Limited to cutting narrow boards | Ideal for ripping boards but can also do smaller cuts |
| Lightweight and easy to carry | Heavier and more cumbersome to move around |
| Easy to use | Still fairly easy to use |
How to unlock a Miter saw?
When it comes to unlocking the meter saw then firstly you need to head start with the head of it. A little bit of gentle pressure on it using a lever or pin would be great while unlocking it. By the way, the modern tools often ensure to have engineered knobs or a pin for that; you may easily block the mechanical ankle. Those handy knobs placed behind the blade close to the center point of the base.
So when you find it over there, all you need to do is to pull that knob then you find the head becomes unlocked. Some tool comes with the sliding knob and thus you can easily lock it by sliding it up and down.
Frequently Asked Questions (FAQ)
Who makes the best compound miter saw?
Here are some of the Brands who are making the best compound Miter Saw:
DEWALT
Metabo
Bosch
Which compound miter saw should I purchase?
According to the DIYer's report, the 10″ sliding compound miter saw was able to hit on the sweet spot. Because it has powerful 15-amp motors, easy to maintain and seems affordable to most of the homeowners.
Miter saw with or without laser?
Having Laser on a miter saw is a premium feature, for sure. However, this feature may not mark for the perfect cuts.
Is it safe to use a miter saw on the ground?
Although putting the miter saw on the ground gives you the ease of cutting, it may hamper overall accuracy. This is why experts never recommend puttingit on the ground especially when you are a beginner.
How can a miter saw cut metal?
It can perform well while cutting the tubes, angles, and aluminum rods using the nonferrous metal called a miter saw blade.
Why does my miter saw have a setting for 31.6°?
Wider molding like 31.6° ensures to have more accuracy on cutting angles especially when dealing with the 90-degree corners of any wooden planks.
Can you rip wood on a miter saw?
There is no such operation to have a rip blade on a miter saw. The position of the rip blade is not accommodating with this saw hence, you won't see this blade to snap with it.
Final Verdict:
Miter saw seems to be a magic wand in your Workshop. The most accurate one is a weapon that maximizes your performance, accuracy, and cuts every lumber according to your preference. After reading between the lines, hopefully, you come to know the most important aspects while buying any of it.
Now let the cat out of the bag and get to know which would be the best deal, make a checklist of yours, measure your hurdle then see which one would be the best suited. Finally, you may bring the best miter saw at home right away!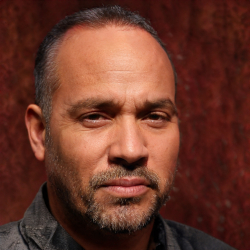 Latest posts by John Mandich
(see all)